BOARD GAMES – Top 10 Favorite Board Games
There's more to board games than Monopoly, Risk, and Clue. I've played quite a few, and I'm going to talk to about my top ten favorite ones.
Now, I haven't nearly played enough board games and this list is only from the games I have managed to play. But it's very likely, unless you're a bigger board game geek than I am, that this list might introduce you to games you've never heard of.
And there's plenty, believe me.  I'm sure that if I played more, this list would look very different.  Still, I've played enough to make a top ten list, so here we go:

A Yatzy style dice game where Monsters fight over who controls Tokyo City.  For 2-5 players.
It's quick and it's fun.  My kids and I play it all the time.  It's that simple.  But the cards in the game make it very replayable.
Plenty of verity here.  Great fun game.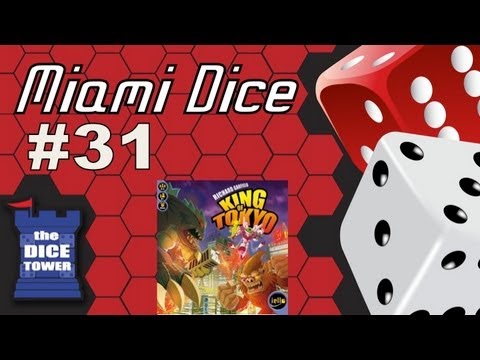 This one is out of print.  BattleLore (Second Edition)
is out now.  So you can play the new and improved version.
This is a fun two player lite wargame.  You control an army with the option of using magic and different powers in order to be the one to get the required points to win the game.
The miniatures are great, the tiles and terrain are fun.  The combat is simple and you can only give orders to the your men if you have the correct cards to do so.
Very repayable.  Fun and fast.  Great game.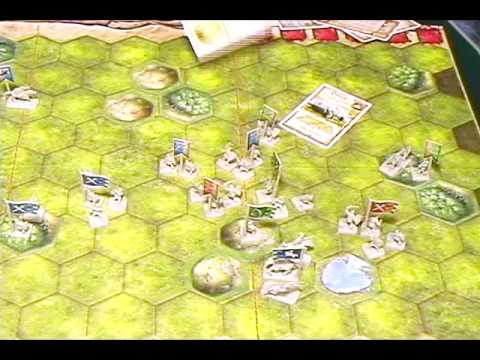 If you like playing real time strategy game on the computer, like StarCraft, and Command and Conquer, this is the game for you.  It's not  real time but the gameplay is  similar.
Mine your recourse to get better and better units, go out into the field to find more mines, which will get you more resources.
Fight your opponent while completing missions.  First person to 12 points wins.
Good times.  Plays from 2 – 4 players.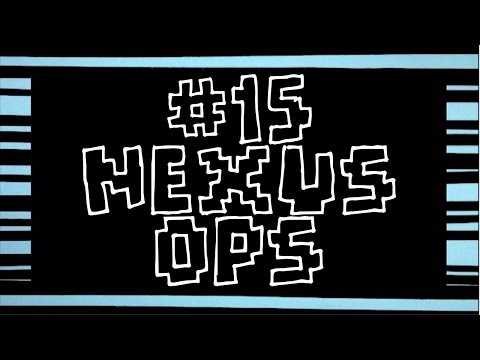 A game where you play a specially constructed deck of Pokemon cards against your opponent's specially constructed deck of Pokemon.
Simple rules, great art, fun game play.  Fun for any age group, as long as they can read.
I play this game with my 8 year old daughter and it's a lot of fun.
The decks can be bought "pre-constructed," no collecting required unless you really want to.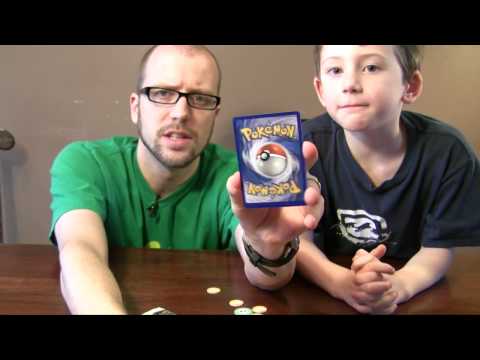 A cooperative game for 2-5 players.
Everyone at the table plays a mouse who go through a pre-written adventure or quest.  The players work together against the game.
Every area of the board has it's own events and goals. Cards are turned, monsters move and attack in a prescripted ways.  It's tricky and fun.
I play this with my kids. Even my 3 year old can play.  He rolls the dice for the bad guys.
Great game.`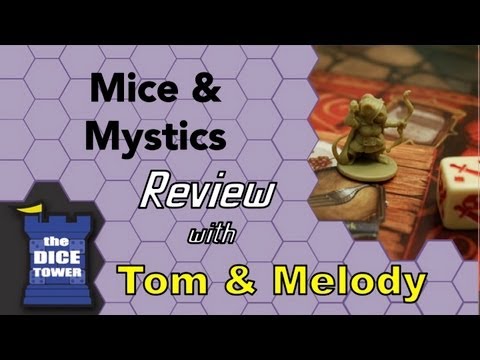 Very simple deckbuilding game.  The point of the game is to be the one with the most points at the end of the game.  The end of the game  happens when the main deck is exhausted or when all the Archenemies are defeated.
You start off by picking a superhero who you play as.  He give you special powers unique to you.  The game play is all about buying card in the middle of the table to add to your deck so you can buy more cards.  Doing so makes you stronger and stronger which help you beat  Archenemies.
I love the theme, and the game play is fast and easy.  I can play this with my 8 year old. It's fun.
Plays 2 – 4 players.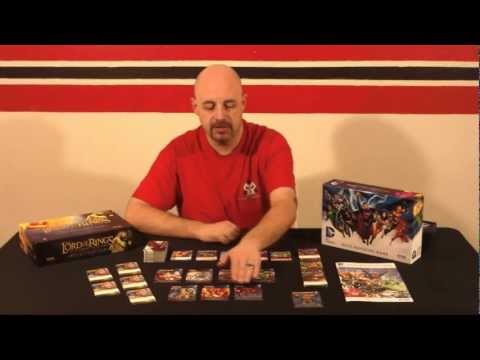 This one is a classic from the 70s.  Everyone plays as an alien with a unique set of powers.
First person to control 5 planets not his own, wins the game.  Lots of negotiating and ally building in the game.  Lot's of backstabbing and ganging up on the leader.
This game is made by the sheer interaction and banter around the table by the players.
Fun unexpected, and silly.
A touch complex for beginners but well worth getting used to.
Plays 3 – 5 players. Best with 4 or 5.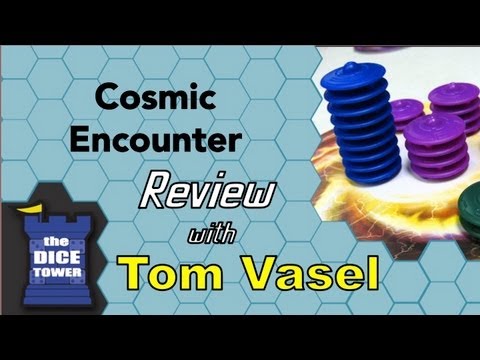 The original collectable card game that stared it all, and it still holds up.  There's a reason for this.  It's FUN.
You play as a wizard using magic to fight other wizards.
Great art, great game play. No need to go crazy collecting decks. Just grab a preconstructed deck or two and you're ready to go.
I love this game.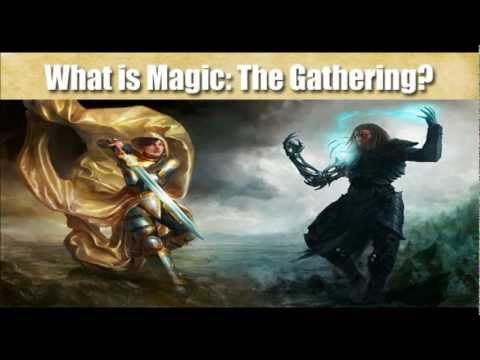 Everything I said about Magic: The Gathering I can say about Yu-Gi-Oh!
The reason it's higher on my list is because I like the game play of this game more.  It's a faster game.  You get into the battles much faster. Generally by the first turn you're already in the fight.
This game is built to turn on a dime.  You might be winning only to have everything turn against you.  If you play right, you might be able to turn it around in your favor again.  It's so fun.  Love it.
Click the image below to learn how to play the game:


This game is out of print. I loved it, which is why I have all my figures and still play it.
It's as if Magic: The Gathering , Chess, and Backgammon had a baby and Dreamblade came out.  It's so fun.
I wrote a whole post about it years ago.  You can read it here:
I'm still looking for a replacement for this game.  There's some interesting contenders that have showed up over the last few years.  I'll let you know more once I get my hands of them.
What Are Your Top Boardgames?
I told you mine, what are yours?
Have you played any of the games I mentioned above?  If you have, what do you think?
What unique board games have you played?
Did you even know there were other games besides Monopoly, Risk, and Clue?  Sound off on the comments below.
Please Share this, if you like it: