SUPERHEROES/ART – Tigra vs. Cheetah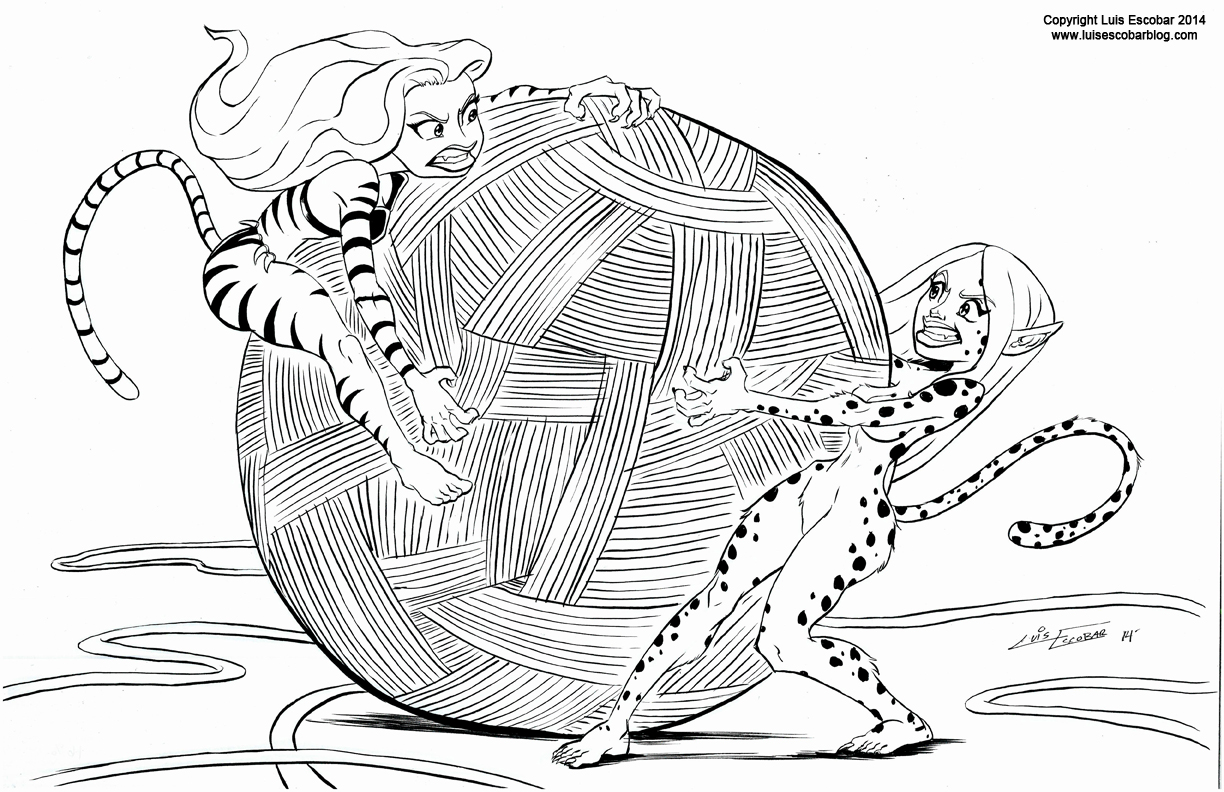 For the Superhero vs. Superhero fight this week, we've got Tigra  (Marvel) vs. Cheetah (DC).  They fight because they're practically the same character, only one is a Tiger and the other a Cheetah. One is a villain, the other is a hero.
Cheetah, by the way is specifically a Wonder Woman villain.
For more info on each character click the hyperlinks on each.
I drew this after having bought the image book GIANT-SIZE KUNG FU BIBLE STORIES
 anthology comic.  It had an eight page story drawn by Bruce Timm in it, and it made me want to draw girls.
This was drawn in my usual method of roughing out the drawing digitally, in non-photo blue, in  Photoshop and then printing it out to ink it by hand.
This time I used various pens like Microns, a Pentel Pocket pen, and a special felt tip brush pen, whose's brand I don't know.
Please Share this, if you like it: