SUPERHEROES/ART -Red Skull vs. Black Mask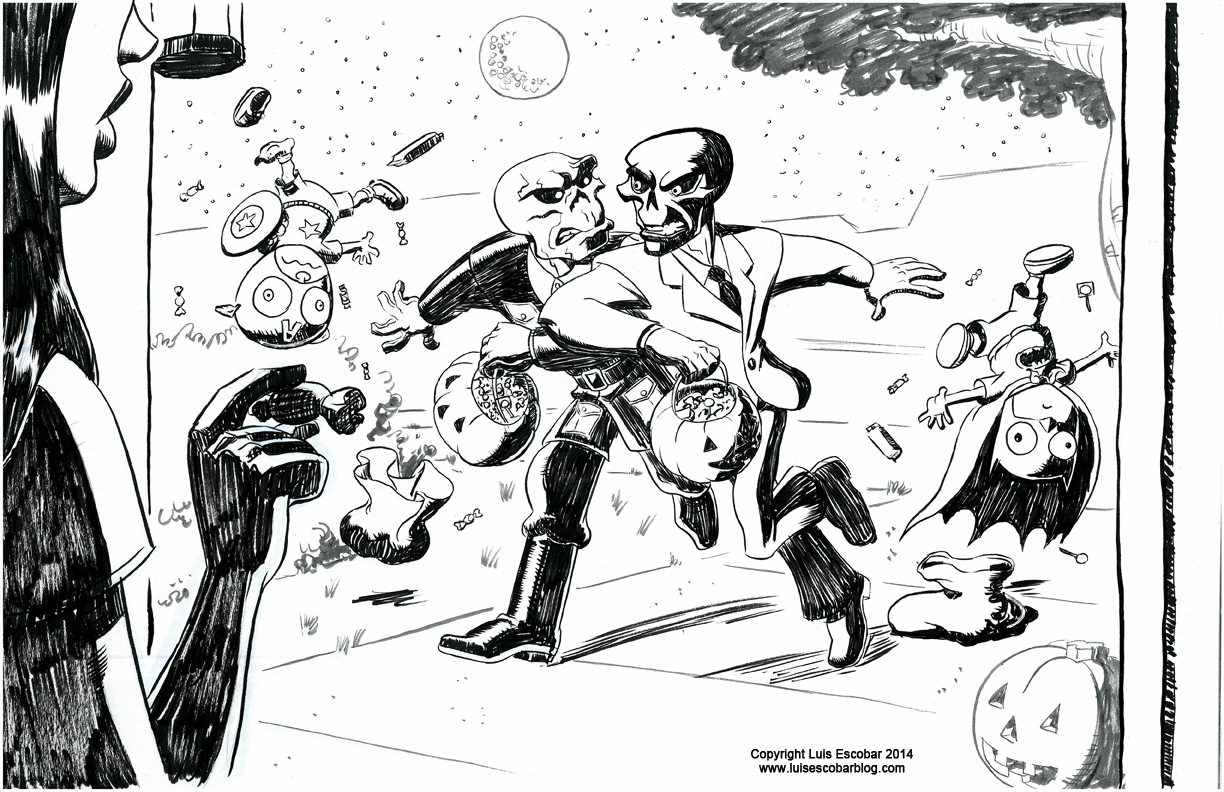 In this Superhero vs. Superhero drawing, we have Red Skull (Marvel) vs. Black Mask (DC.) Both characters are villains with skull faces.  But unlike the Ghost Rider vs. Atomic Skull drawing from a few weeks back, they're heads aren't on fire.
Since this post is being published in October, I thought I'd make a Halloween themed drawing.  The other theme here is avarice.
In case you weren't aware, Red Skull is a Captain America villain and Black Mask is a Batman villain. Learn more about them by click the hyperlinks above.
I drew this my usual way, by roughing it out on the computer in non-photo blue, printing it out and then inking it with a Pentel Pocket Brush Pen  for the characters, and a Pentel Standard Brush Pen with grey ink for the background.
I rushed this drawing's rough. By the when I got to the inking stage I was really unhappy with what I had drawn so I did a lot of redrawing over the print out before I inked it.
I finished inking this at an automotive shop, while my car got an oil change.  That was new.
Even after I was done I wasn't satisfied and ended up redrawing Black Mask's face in Photoshop, after the fact.  This drawing gave me a lot of trouble, but I learned a lot doing it.
Please Share this, if you like it: