ART/SUPERHEROES – Wasp vs. Bumblebee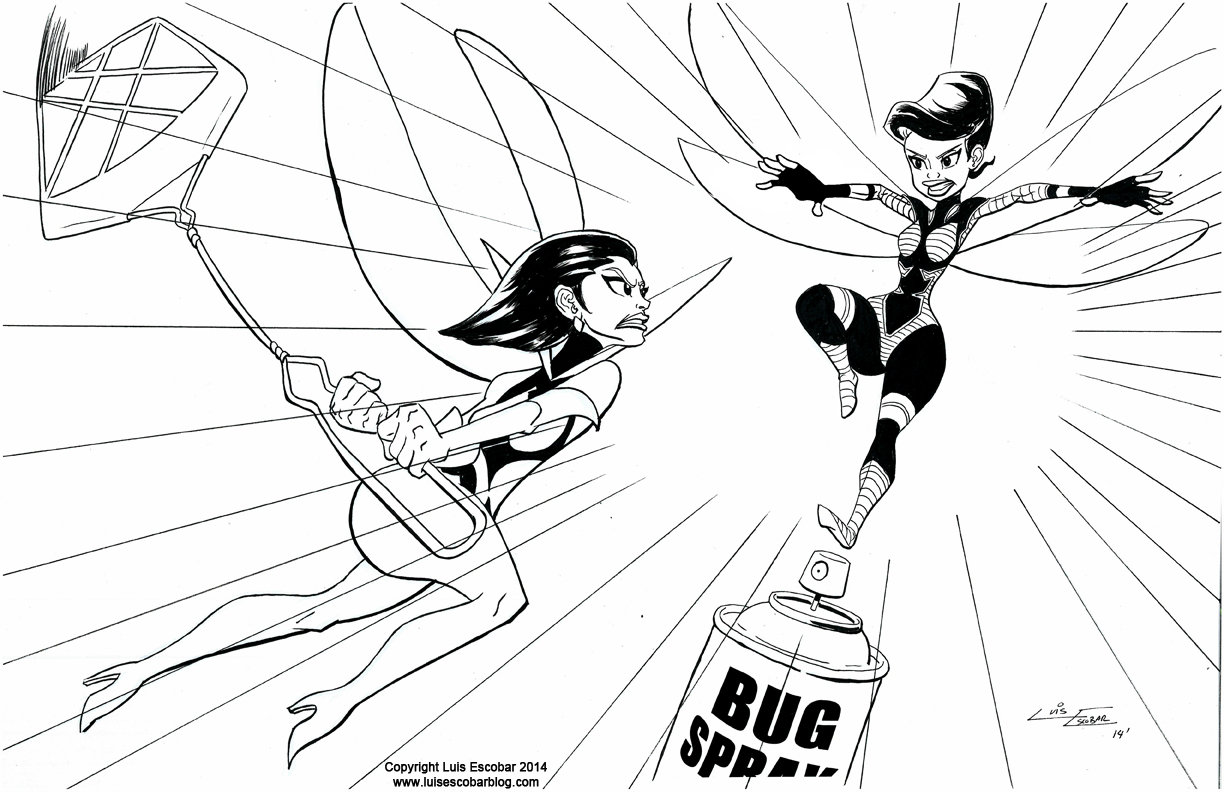 This week, Wasp (Marvel) vs. Bumblebee (DC).  This Superhero vs. Superhero fight is fought by the two women in their respective superhero universes that shrink  down and fly around like a bug.
I never really understood why this was a great super power to have. I just seems like one good smack, and it's game over.
This drawing was ended up being more difficult to draw than I thought. Mostly because Wasp's pose was so hard to get right.  And the angle of her head was really hard to draw.
It also didn't help that the Pentel Pocket Brush Pen I was using is still over saturated with ink. I think I'm going to need to use a different one from now on.
I used a combination of Microns
and different brush pens to get this drawing right.  All the preliminary drawing was done digitally and printed out in non-photo blue before being hand inked.
That said, I was really unhappy with Bumblebee's right hand (the one closest to Wasp) after I had finished inking. Once I scanned in the drawing I redrew it digitally.
Please Share this, if you like it: