ANIMATION/SUPERHEROES – Four Reasons Young Justice is the Best Superhero Animated Series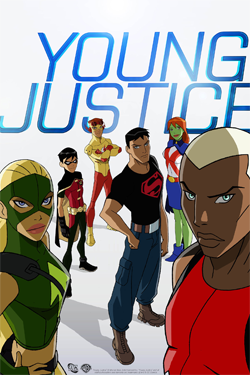 Hands down, Young Justice is the Best Superhero Animated Series.
There are other series superhero shows that come very close.  Justice League animated and Justice League Unlimited do so, but Young Justice takes what those two shows did so well and elevates it to another level.
If you haven't seen it, you're really missing out.
Here's Why:
Fantastic Art
Young Justice is one of the best drawn animated series the U.S. has ever produced.  It's only rival is The Legend of Korra .
The character designs are great and the action is fantastic.
The look of the show very much appeals to a much older audience.  It captures the superhero comic book feel very well.
I love just looking at the show. It makes the heroes look so darn cool. Very well done.
Great Characters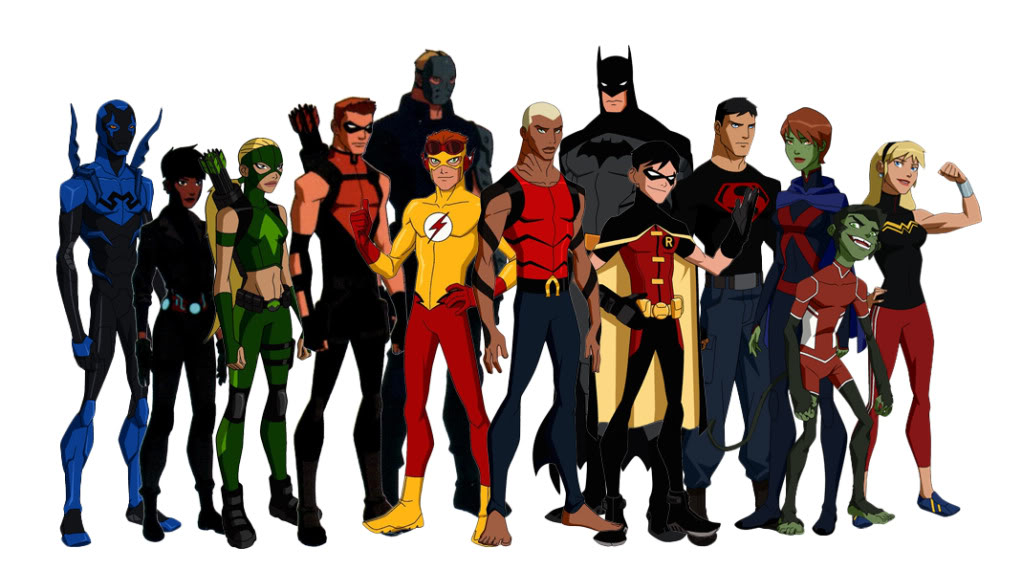 Although this show doesn't have nearly as many characters as a show like Justice League Unlimited, the characters that show up are really great.
From the very first episodes you get a taste of what these characters are like and how they work together.
This show is not about Superman, Batman, Wonder Woman, The Flash, Martian Manhunter, and the rest.  It's about the young people in all these heroes' lives.
Characters like:
Superboy, Robin, Kid Flash, Miss Martian, Artemis, and a brand new original Aqualad is also introduced.
You might dismiss these characters as "lame" or "just sidekicks," but the way they're written makes each one very compelling. You'd think it would be odd to have Aqualad for example, but he's one of the best characters in the series.  He's a Water Wizard and does more than just breath underwater and control fish.
The fact that they're young and are learning to take on more and more dangerous responsibility, makes them even more compelling.  In other words, these characters turn out to be VERY cool.
But the roster of characters doesn't stop with them.  The team roster eventually increases as we enter into the second season.  Characters like Batgirl, Wonder Girl, Beast Boy, Blue Beetle, Zatana, and even Nightwing make an appearance.
I also like the relationships between the young team and the older Justice Leaguers.  Especially the very tense relationship between Superman and Superboy.  In this show Superboy is clone of Superman and Lex Luthor.  Something Superman is NOT comfortable with, at all.
He expresses this by not wanting to have anything to do with Superboy, who is in desperate need of a father figure like Superman. This really is some of the more dramatic elements of the show.
Which leads me to the other thing I love about this show.  The…
Unexpected Storylines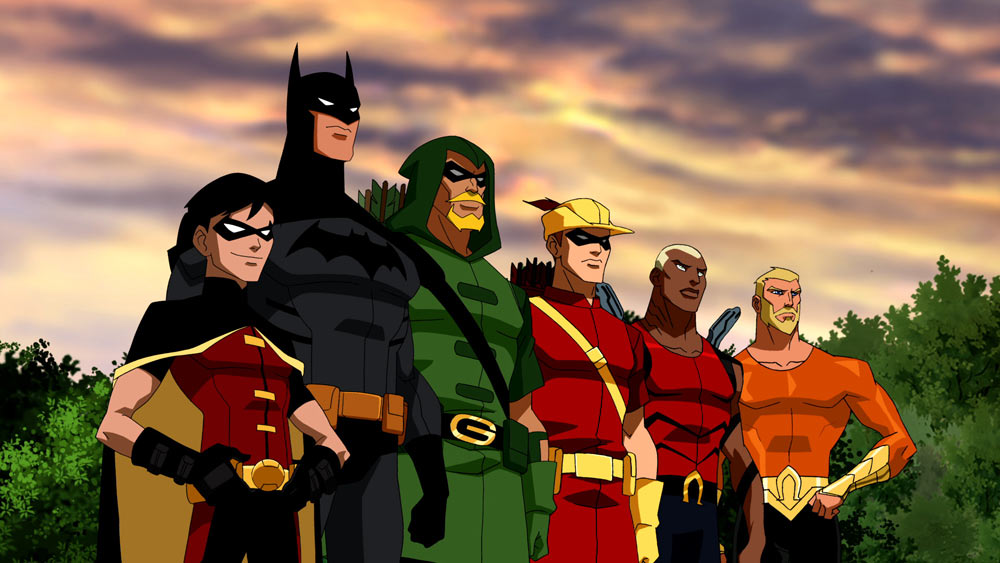 As you can see from the unexpected reaction Superman has to Superboy, this show loves to throw Monkey Wrenches at your Superhero expectations. These storyline are the heart and soul of the show.  They keep you coming back for more.
Stuff the happens in the this show often leaves you in stunned silence.
The general rule of this show is, expect the unexpected. From the first episode, characters you think will join the team, don't.  A character you think will lead the team doesn't.  Characters you don't expect to get together, do.
There's characters that are working for bad guys in the team. There's backstabbing, betrayals, five year skips in time that keep you scrambling to know what happened.
There are even stories where the entire Justice League is not even on Earth for months, leaving the young team in charge of the world.
I LOVE it.  The Stories are so fun.  You never see them coming.  There's some truly gutsy storytelling in this show. They take elements that we've seen in shows like Justice League animated and Justice League Unlimited and take it to a whole other level.
All this leads to…
Fun Drama

The combination of these great characters doing unexpected things through out the show leads to some really dramatic stuff.
I really can't convey how awesome this stuff is.  It's very hard, without spoiling it all.  Needless to say, this stuff gets emotionally epic really quick.
That characters are young.  They're learning to be adults.  They're reckless and eager to prove themselves.  This combined with all the twists and turns the show throws out is a recipe for very high drama.
It's good and it's fun.
The Best Animated Superhero TV Show
The four things above individually would have made Young Justice a good show, but in unison, they make it the best animated superhero TV show.
It's so worth watching.  It works as a stand alone show to watch.
It only ran two seasons unfortunately.  Mostly because the Young Justice toys weren't selling. NOT because of anything wrong with the show.  If there was one flaw the show had, it was that is wasn't kid friendly enough.
This should tell you right away how much more mature the stories where.
The best part for anyone who has Netflix, is that it was just released on streaming, so you can watch it all whenever you like. I recommend sooner than later.
If you've seen this show, sound off on the comments below.

If You Like This Post, You Might Also Like
6 Reasons Why Watching Justice League Animated is a Great Way to Learn About the DC Universe.
8 Reasons Why AVENGERS: EARTH'S MIGHTIEST HEROES Animated Cartoon is the Funnest, Easiest Way to Learn About the Marvel Universe.
My Thoughts on Young Justice Animated.
Thoughts on the Legion of Superheroes Animated Cartoon.
Please Share this, if you like it: