Halloween. Got little done. Crazy Wednesday. Puzzle Strike.
THE SIMPSONS NEWS
It was Halloween earlier this week and, on Friday, the studio celebrated with it's annual Halloween party.  Lunch was provided and cash prizes where rewarded to the best costumes of the day as well as the best pumpkins.  This is usually done with judges and a runway style display of the costumes. While the pumpkins get a table on the side for all to see.  We had fun.
ART
(For those of you coming in late to these posts, if you want to read what my project is about, CLICK HERE to learn about the general world the story takes place in, and CLICK HERE if you want to know the story itself.)
Do to circumstances beyond my control, I wasn't able to do very much this week on my project. I did manage to fix the expression on the first pose so it's not so crazed: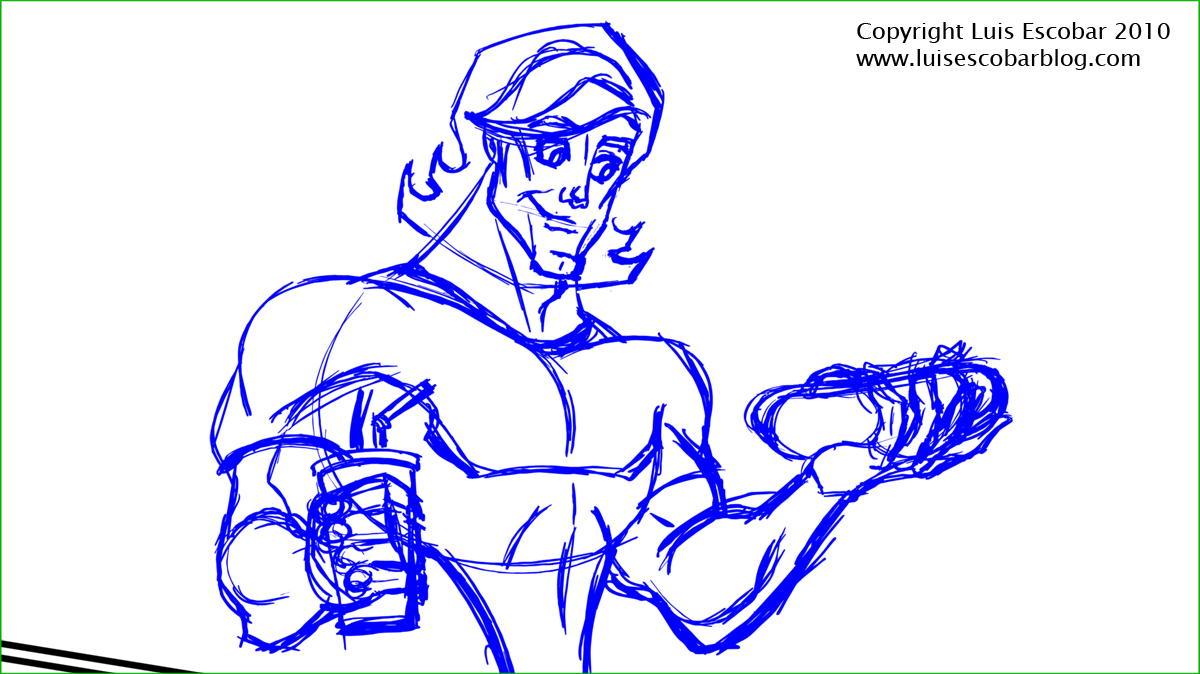 I think it looks better. I also tried fixing the second pose and I think it's an improvement from the last one. Here's the rough: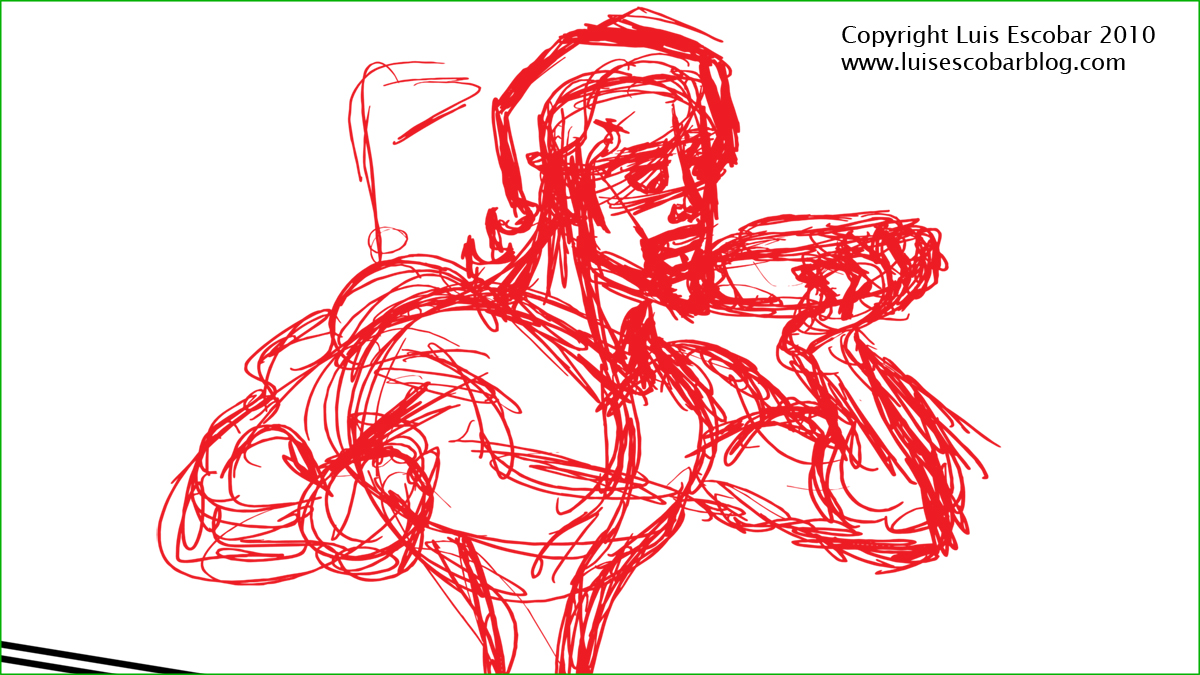 Notice how I tend to just search around for the drawing.  I'm not the kind of artist that can just project the drawing from my head and just draw it on the paper.
Here's the more cleaned up version: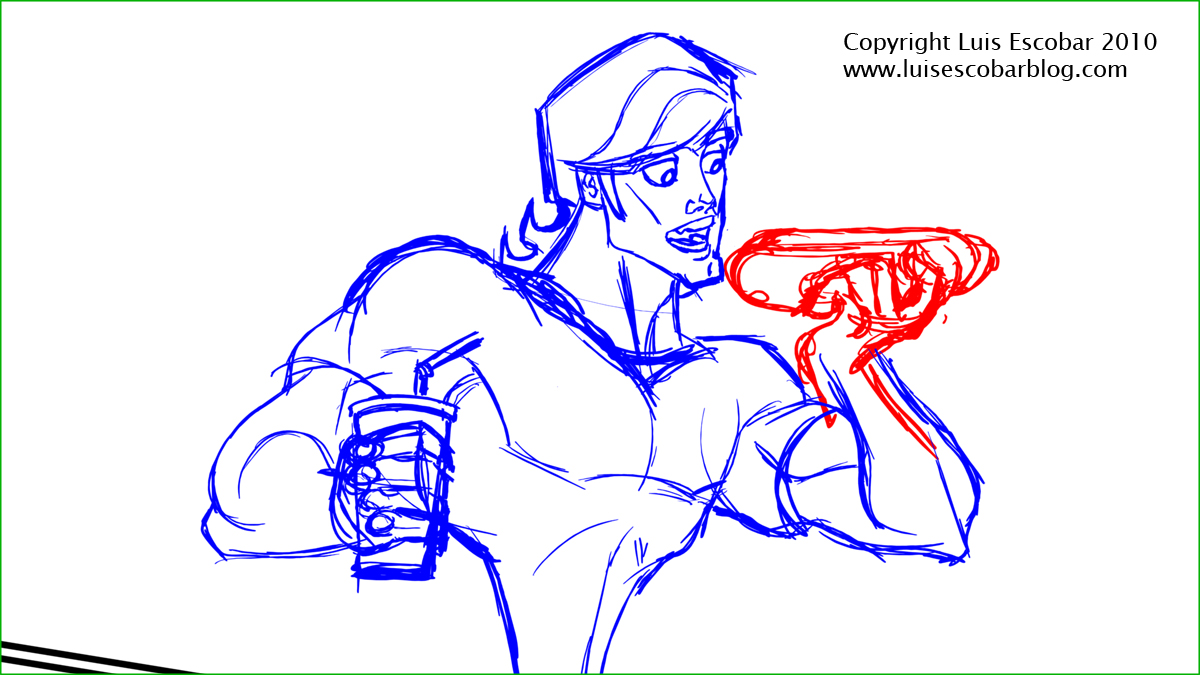 I'm still not sure if it's right though. I wasn't happy with the hand and hot dog so I redrew it in red, but it still wasn't right, so I moved it (it was on another layer) to a better position. Once I get it where it works best, I'll combine the drawings together. Something I was making sure I did in the drawing above was to make the irises in the eyes look like they're actually on the ball of the eyeballs. I wanted to make sure I wasn't just putting circles there but the they worked with the correct natural perceptive of the eyeball.  It's harder to do than you'd think.
Something I didn't show was, when I looked at both drawings as a whole, I thought that the heads seemed too big so I shrank the heads a bit.  I'm trying to make sure that these two drawings match the proportions of the last colored drawing. I'm still working out the design as I go. I just can't seem to make him look just the way I want. Perhaps because I don't have a clear picture in my head as to what it's supposed to look like. My hope is to solve these issues as I go rather than make a model sheet. I might still need to make one. What I mostly think about when I draw these is, structure, silhouette, rhythm, and whether it all looks natural.
What bothers me most, is that it's taking me a long time to draw each pose. If it's taking me this long to draw FOUR poses, how long will it take to draw a multiple scenes with multiple pose?
FAMILY
Wednesday, I had to pick up the kids from daycare three hours after I dropped them off. Baby Ambrose wasn't feeling too good.  Not only that but Alesha had stayed home in order to take Elizabeth to the dentist, only to discover that the car's breaks were messed up.  She couldn't drive the car and pick up the kids nor could she take Elizabeth for her appointment.  I picked up the kids and drove them home, then I took the car to a mechanic down the street from our house in order to get the brakes fixed.
I was gone for three hours, which, I now have to make up. It was a long annoying day.
FAMILY
For Halloween this year, we did pretty much the same thing we did last year.  The kids didn't mind, they where looking forward to doing it all again. We went to local shopping area near the Claremont Colleges and went trick or treating with all the families there.
Elizabeth originally wanted to go as a kitty cat but she changed her mind when we went to the store and she saw a pretty mask there.  We got it for her as well as a pretty dress and wings so she went as a pixie princess. Dante went as Superman again. He had grown into his costume this year, and besides, he's really into Superman right now (we've been watching the Fleischer Superman cartoons lately). We didn't "technically" dress the baby up, but we put him in a warm outfit he had that happened to make him look like a frog.
My parents, my brother and sister-in-law and their little boy Paolo, met up with us there and we all had a good time, talking and helping the kids trick or treat.  When it was all over, we went to my parent's house and spent a nice time there relaxing and talking while the kids played.  It was a good day.
BOARD GAMES
I'm a big fan of the video game SUPER PUZZLE FIGHTER II TURBO.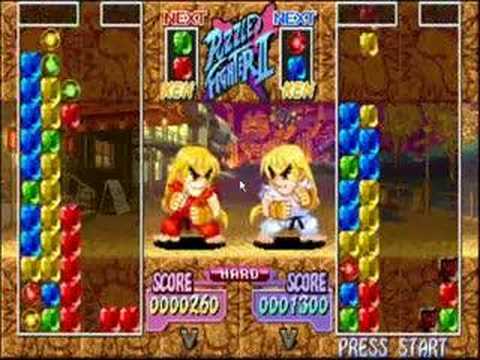 I own a copy of the original PS1 version of the game, a computer version of the game and a Gameboy version of the game.  It's one of my favorite games ever. Well, imagine my surprise when I discovered some one had made a "deck-building" card inspired by it.
What's a "deck-building" card game?
A "deck-building" card game is a new genre of card game, which was created when the card game DOMINION got published in August of 2009.
A "deck-building" card game is a game where players start with a small personal deck of just seven to ten cards (depending on the game) from which you get a hand of cards. You then compete with other player to gather the best collection of cards into your deck  from a community pool of cards located between the players (which usually has stacks of advantage giving cards). You do this using the cards from your hand, which you've drawn from you personal deck. The cards you've obtained from the community pool once in your deck, increases your chances of getting cards that will help gather even better cards to achieve whatever victory condition the game has put forth.
But Puzzle Strike HAS no cards.
Yeah but the mechanics of the game play is exactly the same as a "deck-building" card game. The chips in the game have the same function as cards except you take the chips out of a bag instead of shuffling the cards into a deck and drawing the top cards.
Here's a video of what you get in the box: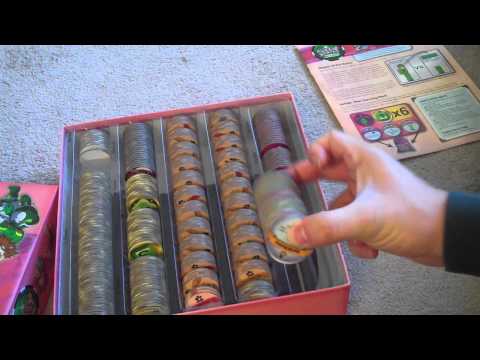 Here's a review of the Deluxe edition of the game plus an explanation of the how the game plays: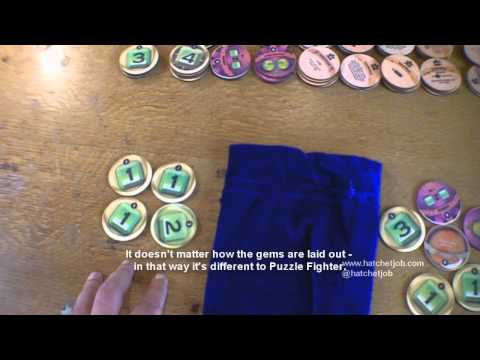 I personally think this game looks like a lot of fun.  It's too expensive though. Luckily they have a $10.00 version of the game you can download at the official site. You have to print out and cut out the cards yourself but it still plays like the chip version.  I've printed out games before so I don't think I'd mind doing it again. When I do, I'll let you know.  What do you think of this game? Does it sound interesting?
For more comic and stories written by me, CLICK HERE.
If you like what you read, please consider signing up to my rss feed.
Comments are appreciated as well.
I also have a store. Click Here and check it out.
If you would like to have a text ad on my site, click on the red BUY LINKS button under the Archives list.
And while you're at it, please Digg me too.
Writing this blog is almost a part time job for me. Tips are most welcome.
Post this "Halloween. Got little done. Crazy Wednesday. Puzzle Strike." image above on your blog/forum using following codes:
Website Code
Forum Code
Please Share this, if you like it: