How a Simpson episode is made Part 11: The mysterious Korean animation studio
THE SIMPSONS NEWS – The mysterious Korean animation studio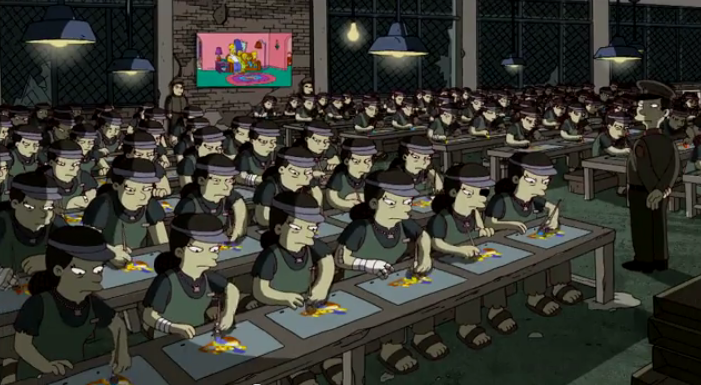 Simpsons quote:
"For once the Indian has been outsourced." — Apu
In the far east there is a mysterious country, known only to us westerners through myths and legends, by the name of, "South Korea."  There, mystical people known as "the Koreans", magically make animated cartoons come to life.
No one really knows how it is done. But it is said, it has something to do with mystic arts, known only to them (and the people they outsource to).
So far, in this series, I've covered the creation of the show (in Part 1), Storyboarding (in Part 2), the design process (in Part 3), the story reel (Part 4), the viewing of the story reel (in Part 5), Storyboard Revisions (in Part 6), Character Layout (in Part 7),  Timing (in Part 8),  Directing (in Part 9), and Scene Planning (in Part 10).
This week, I'll tell you EVERYTHING I know about what goes on in The Simpson Korean animation studio. Which is to say, you will learn practically nothing.
I wasn't lying about the Korean studio being mysterious. I haven't got the slightest clue what happens there.
So why am I writing this post?
Because it's part of the process and I need to address it.  Also, so you can see how it looks like from my point of view.
So what do I know?
Just a handful of things, so here I go:
What I Know
There are two studios in Korea that animate the shows. One is given the odd number shows, and one is given the even number shows.
Shows are assigned directors who supervise the animation.  We speculate that there are "A" quality animators and "B" and "C" quality animators.  Mostly because some animation comes back incredibly well done, and others, not so much.
I know that they still work on paper and they are very good at what they do.
We know they have a budget and they make sure to stay under budget as best they can.
We know they are really good at what they do. They are artists in there own right. They deserve our respect, and that David Silverman thinks very highly of them.
I also know that it sometimes annoys them that we turn in such tight drawings.  They are perfectly capable of putting things on model if we simply turned in roughs to them.
That's it. That all I know about our Korean animation studio.
Taking a Closer Look at Some Korean Animation Studios
In order not to leave you simply with that. I though I'd post some videos that show the quality of artists and animators that Korea has. This ought to lift the veil of mystery a bit.
Here we have, SEOUL SESSIONS: Episode 2- "The Foreign Exchange" . This is a video about an American artist, Lesean Thomas, who decided to go to Korea and work at an animation studio. It's fantastic. Check it out:
THE LEGEND OF KORRA is, hands down, on of my favorite animated cartoons. The Korean animation studio that animated the show for Nickelodeon, Studio Mir, made a behind the scenes video, promoting themselves.
It's really great, it give you a sneak peek at what these great artists do: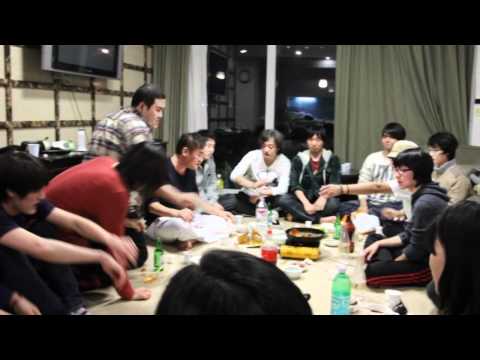 Here we have a demo reel of key animation from Korean animator Jung Hye Young for THE LEGEND OF KORRA: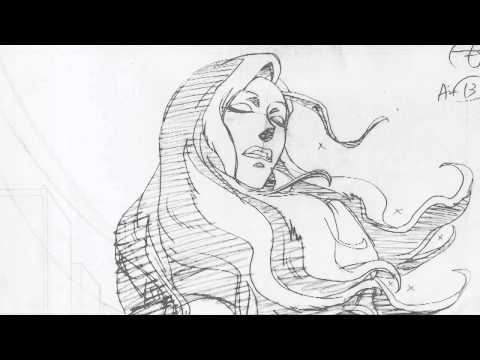 And another one. This time it's Korean key animation from director In Seung Choi for THE LEGEND OF KORRA: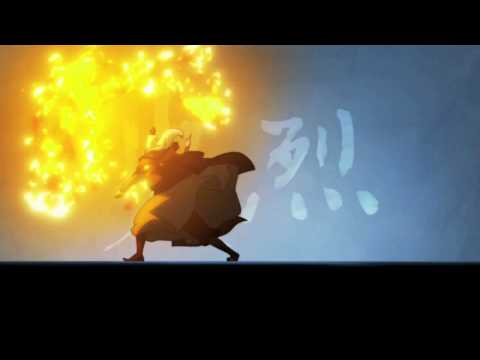 Okay, that's all I got. I hope that these videos did more to open your eyes about what goes on in the Korean animation studios than what I give you above.   The Korean artists are some very talented folks.
That's it' from me.
In this week's e-mail, I tell a little anecdote about what happened when the head of the Korean studio came over to visit ours.
If you missed out on this little story and don't want to miss out on anymore extra content, please sign up to get this extra content below:
ART – New Superhero vs Superhero drawings
I haven't posted any of these in a looong time.  So here's a few.
What is this? My friends and I take comic characters from different companies who either looked a lot alike, where of the same archetype, or who had similar names and draw them in some sort of fight or conflict.
I have a whole SUPERHERO VERSUS SUPERHERO blog page dedicated to this.
Here are the new ones my friends and I came up with: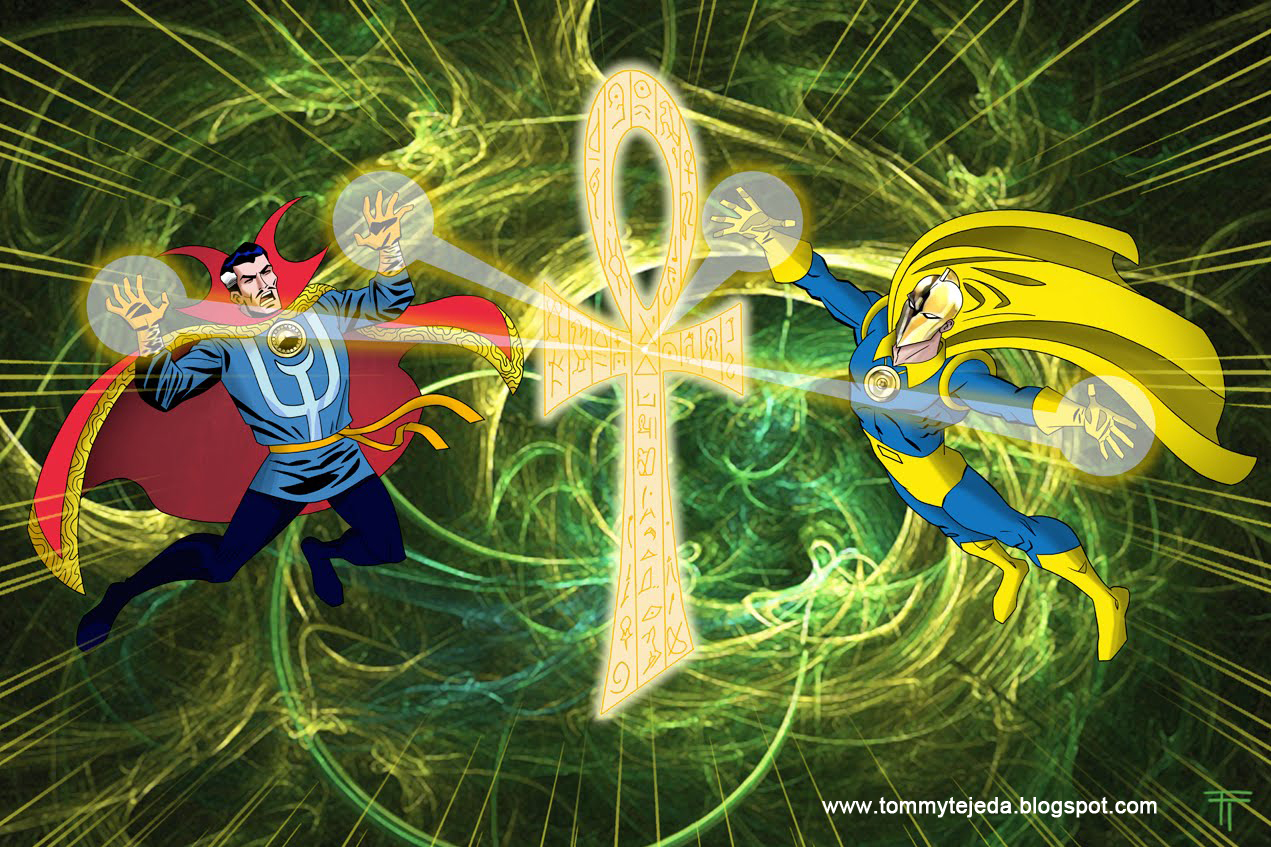 Tommy did his version of Dr. Fate (DC comics) vs. Dr. Strange (Marvel Comics). To find out why they fight go to the SUPERHERO VERSUS SUPERHERO page and read it there. I drew a version of this too.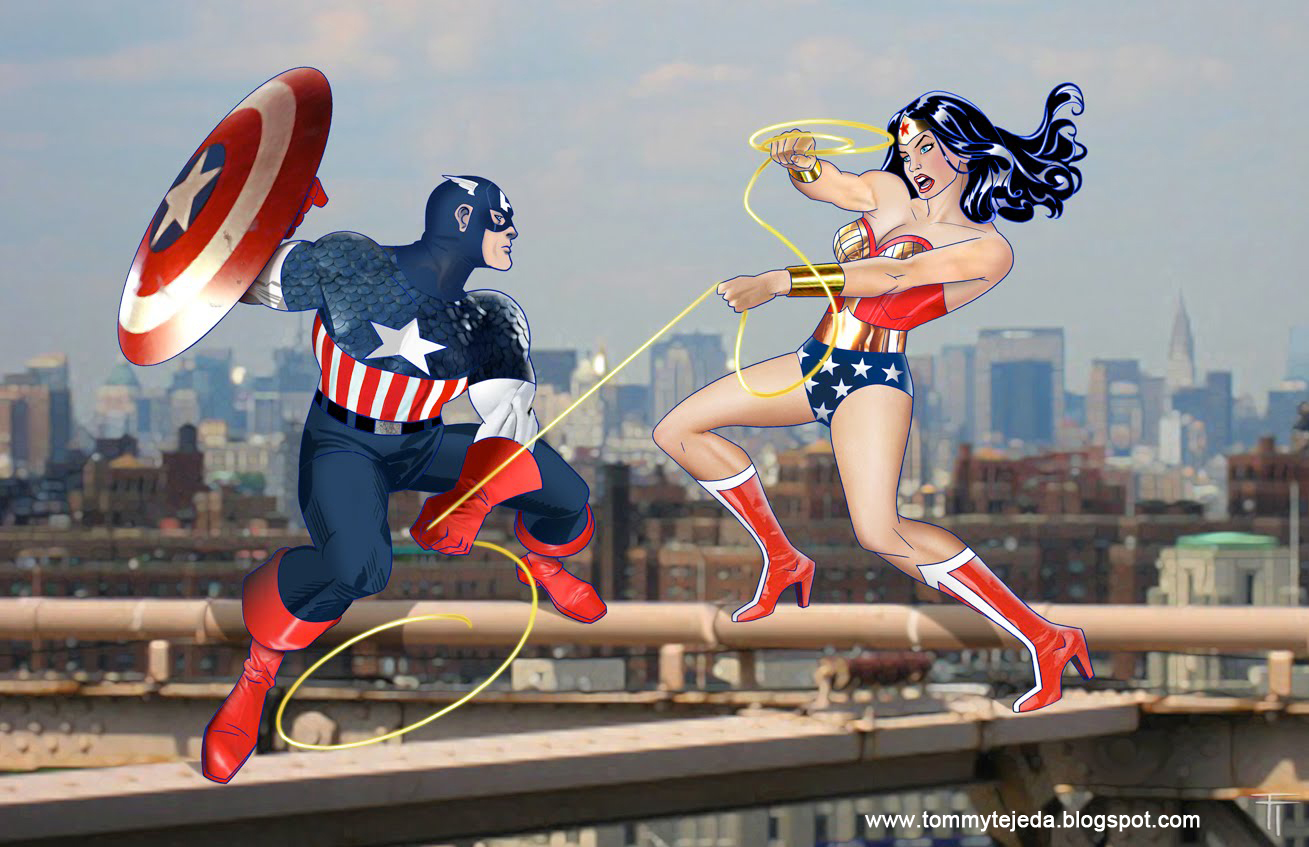 Here's an odd one. Captain America (Marvel Comics) vs. Wonder Woman (DC comics). According to Tommy, they fight because they are both star spangled World War II character archetypes.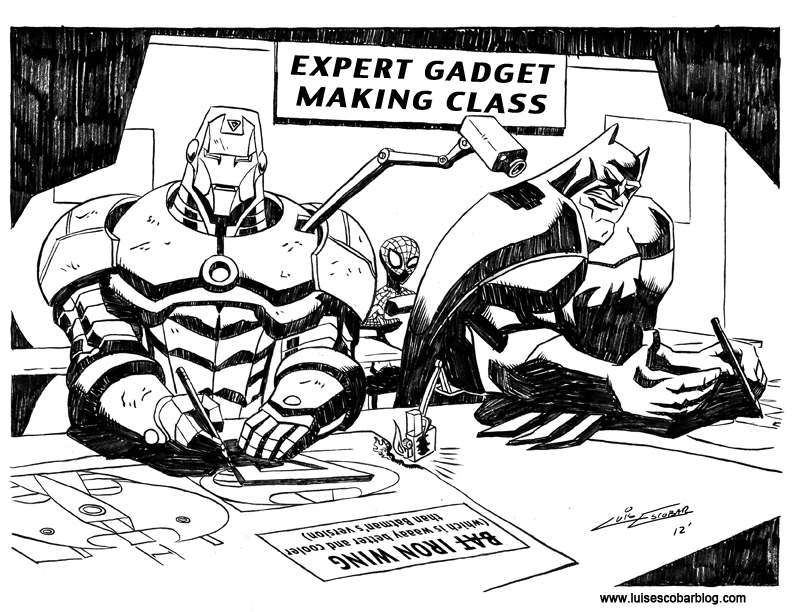 My contribution is a drawing I'd done for a charity. Batman (DC comics) vs. Iron Man (Marvel Comics) . They fight because they're both rich playboy superheroes that us gadgets to fight crime.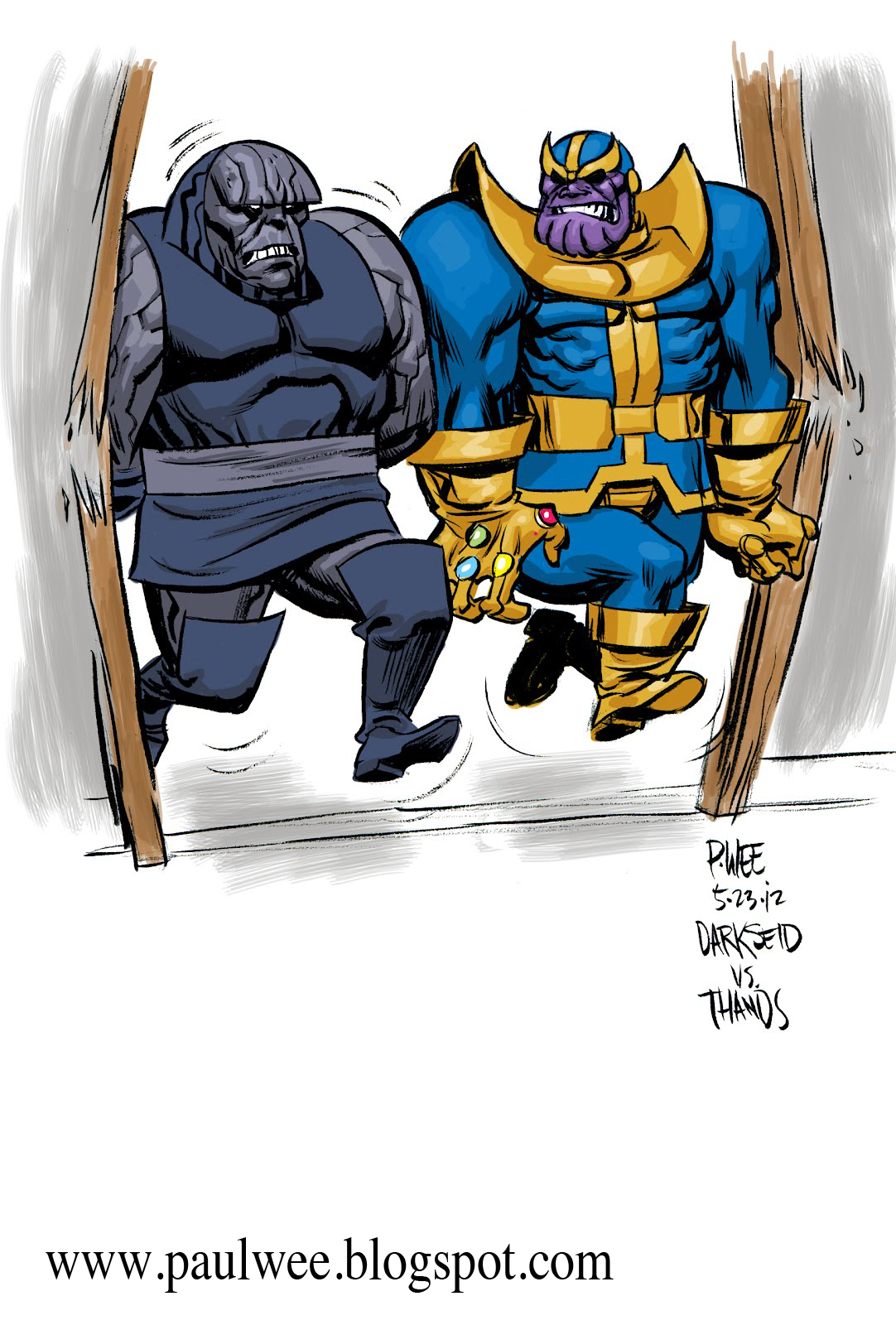 I've been wanting to do a version of this one myself. Paul drew this one. It's Darkseid (DC comics) vs. Thanos (Marvel Comics) . They fight because they're THE cosmic evil overlords in their respective universes.  Both are super powerful bad guys that superheroes have to team up to fight. And they kinda look similar.

For more comics and stories written by me: COMICS AND STORIES
If you like what you read, please consider signing up to my rss feed.
Comments are appreciated as well.
I also have a store. Click Here and check it out.
Writing this blog is almost a part time job for me. Tips are most welcome.
Post this "How a Simpson episode is made Part 11: The mysterious Korean animation studio" image above on your blog/forum using following codes:
Website Code
Forum Code
Please Share this, if you like it: