Simpsons Artists Invent a Version of Zombie Freeze Tag
THE SIMPSONS NEWS – Simpsons Artists Invent a Version of Zombie Freeze Tag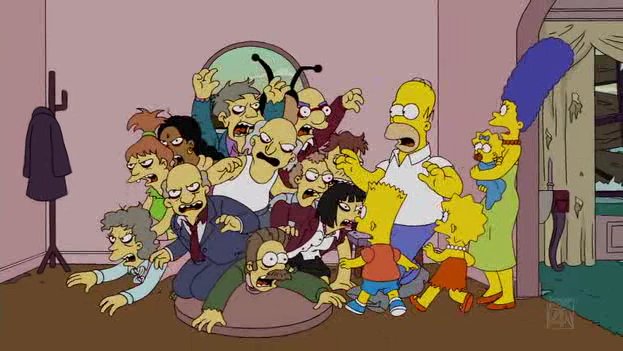 The Simpsons Quote:
[Flanders, a zombie, approaches Homer]
Ned Flanders: Hey, Simpson. I'm feeling a might peckish. Mind if I chew your ear?
[Homer kills Flanders by blasting his head apart with a shotgun]
Bart: Dad! You killed the zombie Flanders.
Homer: He was a zombie?
I've stated before that I worked at the Fox Studio Lot during the Simpson movie, working on story boards. A lot of interesting things happened during my time there.
The group of Simpsons artist at the Fox Lot quickly go the reputation of being the trouble makers at the lot.  It was a tense environment and our way of relieving the stress was to play as much as possible.  Like a bunch of children.
Today I'm going to tell you about one of those days where we really had an opportunity to play and have fun during our work hours.
You can either play the video and hear me tell the story or you can read the story below.  It's the same information either way.
OH, and if you want to hear MORE crazy stories and anecdotes, scroll down to the bottom of this post where there a link to a podcast with more insider Simpsons stuff: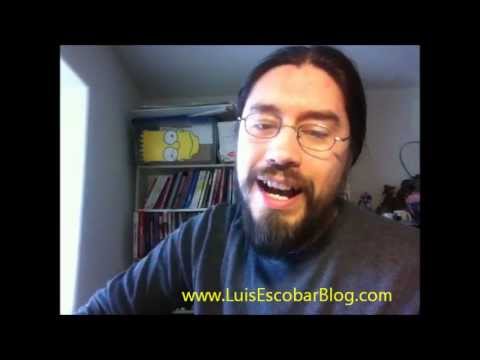 The Small Staff at the Fox Lot
There was a very small group of us that worked a the Fox Studios Lot. We were right in the thick of it. Some of us became friends with the writers.  Our bosses where THE producers of the movie.  We were working directly under the people that were calling the shots, David Silverman and everyone else heading the production.
There was a very small group of us, about 15 to 20. We were kind of like, the key group that needed to get the work done.  The 20 of us weren't all artists. We were editors and compositors.
There's a lot that happened, but there came a point where…I don't remember what happened, the writers and producers stopped the production to have a meeting. That meant our small group didn't have work to do.
What We do When There's No Work to Do
Well, we're a bunch of artists who are about as mature as a bunch of three year olds, so we decided we were going to go have fun at the park. You see, there's a park right across the street from the Fox Lot.
So we all got up an left to the park across the street.
Once we where there, we said,
"Hey guys, lets play tag!" So we did.
We then invented a game we called Zombie Freeze Tag.
The rule went something like this:
One person is "it."
When they tagged you, you where frozen. Until someone unfroze you by touching.
If you got frozen and unfrozen three times, you became "it" along with the original person who was "it." You became "infected," you became a zombie. You became "it" with the other person.
So little by little, everyone gets tagged and untagged, frozen, unfrozen, the group that was "it" becomes larger than the people who are not "it."
That's when it becomes the "Zombie Apocalypse Tag."
The game ends when there's no more "humans" left.
And that's what we played. We played it until there was one person left who was running for his life because everyone else was a zombie.
So we invented that game at the park that day and had fun.
A Trip to the Playground
Afterward, we all decided that we wanted to go the playground. Off we go to the play ground, a large group of adults.
We kinda scared off all the kids from the playground because we were the big scary people. We spent out time playing and having fun at the playground. Someone had brought a skateboard and was doing tricks and enjoying himself.
And then, the Ice Cream man came! So of course, we had ice cream.
The Golf Cart
As we were having ice cream and playing in the play ground, we saw a golf cart.  It had come from the Fox Lot, and it was for us.
We were told that production had started again, the meeting was over and everyone needed to come back.
Well, there were actually two golf carts that they had sent from the Fox Lot that were sent to come and get us. So everyone climbed up on these little tiny electrical powered golf carts and got chauffeured down the street. Just because we were a bunch of artists who went to the park to be goofy.
Funnest Day Ever
That was actually, one of the funnest days we had, working in the production of The Simpsons Movie. It's one of those things, that just happen, it's fun and it's great, and then it's back to work.
Just thought I'd share that in case you wanted to know what it was like to work in The Simpsons Movie. What it was like to be one of the artist there and some of the things that happened.
Has this Happened to You?
Hope you enjoyed my little anecdote.  If you did just let me know.  Have you ever done anything crazy like that at work? Have you ever had that kind of fun and invented games or anything like that?
Leave a comment. Let me know. Share.
Pulp Simpsons Continue
I'm still sharing more Pulp Simpson drawing on my newsletter.  It's mash up of Simpsons and Pulp Fiction that the artists on the show just decided to do for fun.
I'm sharing it with my newsletter subscribers. If you want to join in the fun, sign up.  If you do so before next Thursday, I'll send you this weeks' email.
PODCASTS – The Simpsons: Then and Now

Want to hear even MORE Simpsons stories and anecdotes?
My co-worker and pal, Chance Raspberry and I talked about working on the show, how we got started, answer questions from the live audience who was with us and generally have a good time talking about The Simpsons.
If you want to hear it, click the link below:
 http://www.thecornerbooth.net/2013/02/26/the-simpsons-then-now/
For more comics and stories written by me: COMICS AND STORIES
If you like what you read, please consider signing up to my rss feed.
I also have a store. Click Here and check it out.
Post this "Simpsons Artists Invent a Version of Zombie Freeze Tag" image above on your blog/forum using following codes:
Website Code
Forum Code
Please Share this, if you like it: