Top Ten Superhero Animated TV Shows
ANIMATION/SUPERHEROES – Top Ten Superhero Animated TV Shows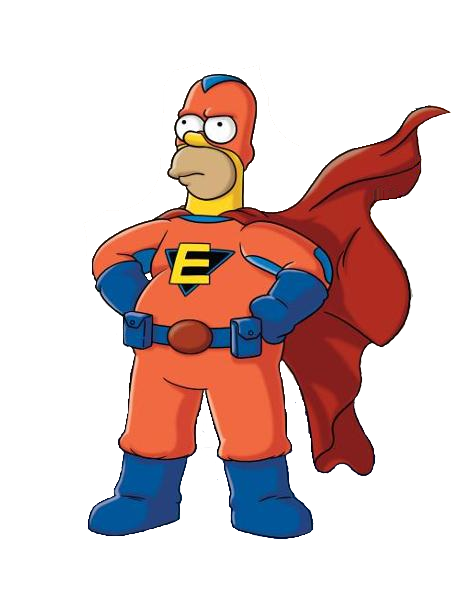 Simpsons Quote:
Jono: Dad, can we go? I've watched all the DVDs in the Bentley.
Marth: Jono, what's that in your hand?
Jono: Oh. Big surprise that you don't know what this is. It's only Everyman. The coolest comic book ever.
[Marth takes the comic book and reads through a few pages.]
Marth: What are his powers?
Jono: All of them.
Marth: That's it! Our next big summer movie will be Everyman!
OWW Films Executive #4: Uh, Marth? Ginormous Pictures bought the rights to Everyman three weeks ago.
[Marth throws the comic onto the table in frustration.]
Marth: Damnit!
Hi, as you know, I love animated cartoons, and I love specifically superhero animated cartoons. And today, I'm going to be doing something different. Last time I showed you my top ten superhero animated movies. This week, I'm going to tell you my top ten superhero animated TV shows.
You can either watch the video or read the transcription below.  There are videos to promo spots and opening credits below if you want to get a taste of what the shows are like: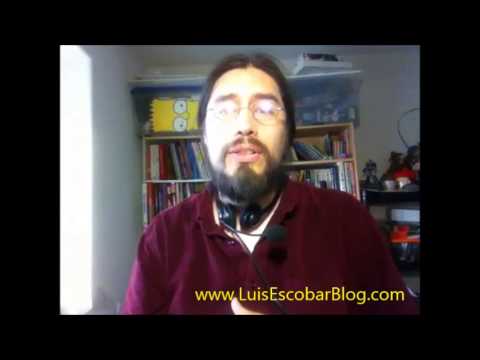 (Some of the links below are affiliate links.  Thanks for your support.)
How This Top Ten List is Set Up
All right. As I said, I'm going to start with my top ten. Now all of these shows are good, all of them.  You should watch all of these shows because they're all fantastic, but the order is: replayability, as far as my personal replayability, whether or not I like to re-watch them over and over or not and put them back in and just sit there and watch them again and again. So, let's get to it.
10. Batman Beyond
I don't own a copy because I didn't know how awesome it was until I started rewatching all the shows on Netflix, and that is Batman Beyond. Batman Beyond, what a great show.
Batman as cyberpunk, it's a great science fiction show. They've continued the story of Batman Beyond in the comics.  It's fantastic.
If you haven't seen it, and you're a Batman fan, highly recommend you watch Batman Beyond.
It's Batman in the future. Bruce Wayne is old. He's got a new protégé.  He's the new Batman. He's a young punk that has to learn to be Batman. It's fantastic. Great, great show, highly recommend it.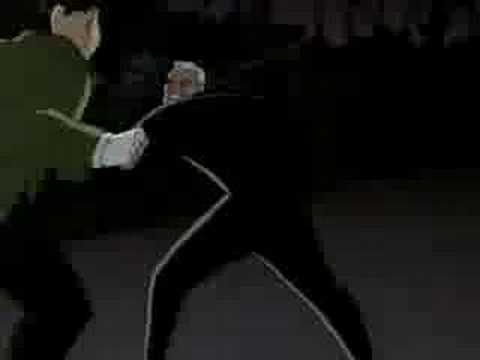 9.  Teen Titans
Teen Titans, talk about bringing back the catchy intro music. Great show, lot of fun, it kind of introduces you to who the Titans are in a fun way.
Cyborg, Beast Boy, Raven, Starfire, it's good and it's funny, and it's very lighthearted. And it's just really, really wacky, and there's five seasons of it. Great stuff, it's really fun.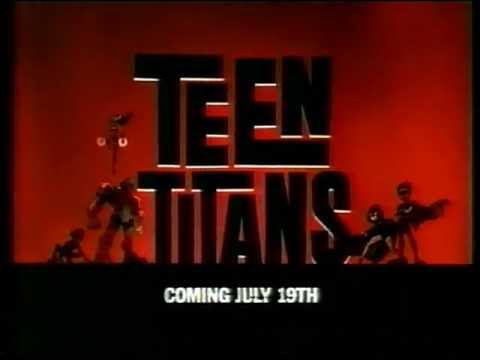 8. Legion of Super Heroes
I talked about this specifically in another video, so that's my number eight, Legion of Super Heroes.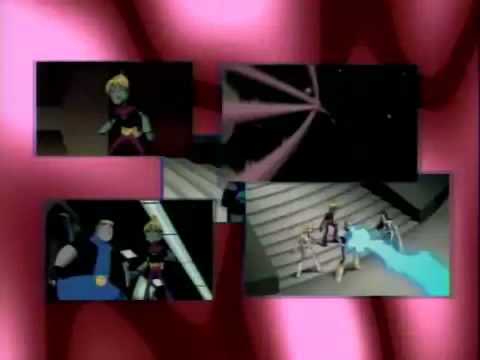 7. Batman: Brave and the Bold
Number seven I don't own, but I'm planning to, but I don't need to because it's on Netflix. It's Batman: Brave and the Bold.
It's so awesome. They take, you know, you take the Dick Sprang style Batman where it's kind of the zap, pow Adam West-ish kind of thing, but kind of mixed it up with a little more serious, but still campy. And there's something about it that is just brilliant.
The designs are fantastic. The ideas for the shows are fantastic, the—some of the shows are just so smart and clever.
On top of that, there's shorts at the beginning of every episode. It's like a mini-introduction to some kind of classic silver age, golden age superhero.
It's awesome. I can't say good enough things about Batman: Brave and the Bold. You owe it to yourself to watch it if you're a Batman fan.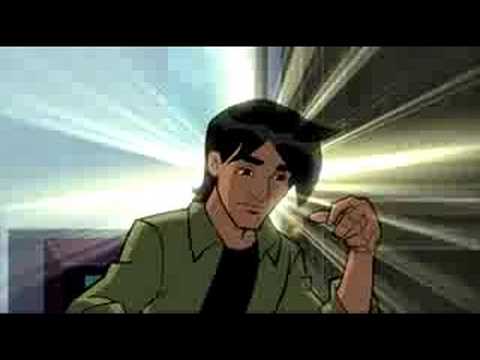 6. Batman: The Animated Series
The Bruce Timm one, I specifically, specifically like the fourth season, where they really, really made them even slicker.  Not too fond of the—
this is the fourth season version of the Batman Animated Series. There was the WB version where he was a little fatter, and it was the first time that they were experimenting with the style and everything. I much prefer the fourth season, but yes, I watch this over and over.  Love, love, love.
5 . Superman: The Animated Series
T
his came after the Batman animated series. This is number five on my list. This has the cleaner version style that they ended up getting with the Fox version of Batman.
Cool show, reintroduced Superman, reintroduced a lot of the mythology. Huge, huge influence on the comics. The moment this animated version came out, the comics started copying almost every single storyline from this TV show.  So—
such a smart show, such a complete reinvention of Superman. They did so much good to make Superman just relatable, awesome, the bad guys in it are great.
I love it. I love it.  It's—I mean, Superman's my favorite superhero. This is a great TV show and a great version of Superman.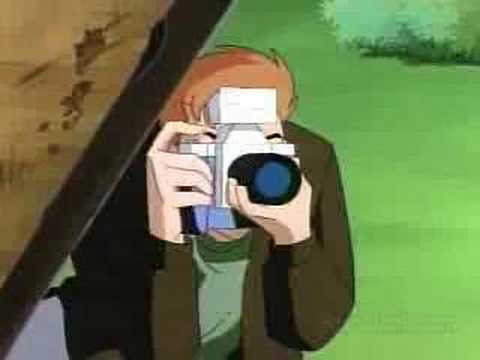 4. Avengers: Earth's Mightiest Heroes
The DVDs are everywhere. I haven't got a copy.  Why? Because it's on Netflix.
Okay, so, Avengers: Earth's Mightiest Heroes, the animated series. What can I say? This is like reading the comics.
It's so fun.  It's cool. They do all the stuff that you want to see in a Avengers cartoon. It's very similar to another show that's higher on my list, the Justice League.
The second season's even better. The first season's all set-up. It's good, introducing all the characters, and the universe, and things like that.
The second season has Spider-Man and all these other characters, and the New Avengers. I mean, it's good. Highly recommend Earth's Mightiest Heroes.  That's my number four.
3. Spectacular Spider-Man
Hands down the best animated TV Spider-Man ever. It's so good.
It's better than the MTV version. It's better than the 80s version with big fat—it's better than Spider-Man 2099, I think that's what it was.  I don't know. He went to an alternate universe.
Yeah, I like this better even than the '67 version.  You know, Spider-Man, Spider-Man! I like this version even more than that, better than Spider-Man and his Amazing Friends.
This is the Spider-Man that fits the Spider-Man of today.
I like Ultimate Spider-Man. This is kind of like Ultimate Spider-Man animated, but not quite.  They cross Ultimate Spider-Man and the Ditko Spider-Man, and they just kind of—you end up with this. This is a really great show.
And of course, Sean Galloway designs, beautiful, streamlined, clean. Oh, it's my favorite. I can't seem to stop watching these shows, these episodes. They're just—it's cool.  They're cool.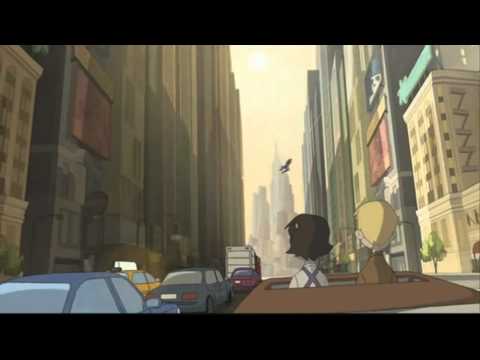 2. Justice League/Justice League Unlimited
JLA regular and Unlimited.  Unlimited, way, way better.  They fixed everything that was wrong with just regular JLA, especially in the first season JLA where Superman just kept getting knocked out, and then he was out for the count for most of every episode.
They fixed that in Season Two, and then they just upped the ante and put every single stinking character in the DC universe in Seasons Three and Four and Justice League Unlimited, full education into the DC universe.
I can't stop watching these; these are so awesome. Awesome!
Hands down some of the best animated superhero cartoons ever made.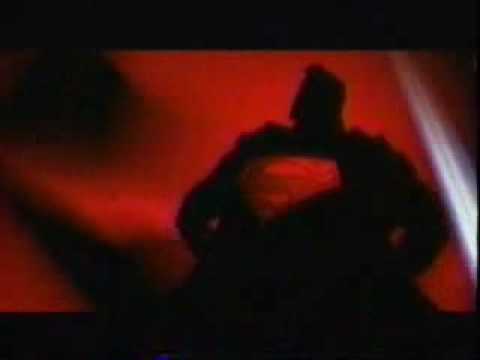 1. Young Justice
And finally my number one, and I've talked about this show specifically, and I highlighted this show, and that's Young Justice.
Young Justice kind of takes the elements that made Justice League and Justice League Unlimited awesome, and they've kind of made it just a touch more serious, and it's all about the younglings.
So, I love this show. I just keep watching it. It's beautiful. You look at the artwork. You look at the action. It's amazing. It's a great evolution from Justice League Unlimited. It steps up that kind of storytelling.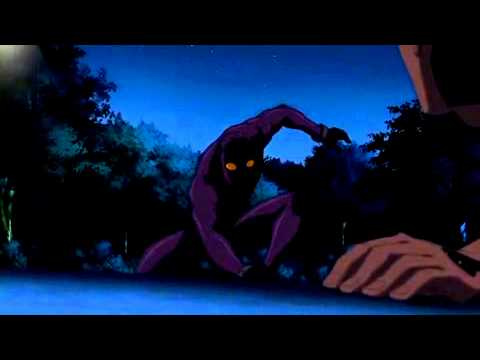 So, those are my top ten superhero animated TV shows. I hope you've liked it. I'd love to hear your comments. Let me know what you think.  hat order would you have put these in, am I leaving something out that you would have put in. Let me know that, too.  If you're on my blog, feel free to subscribe. If you do, you get a free digital copy of my sketchbook. It's in print on Amazon. You can buy it there, but you can get a free digital copy if you want to at least check out what you would be purchasing physically if you like print books. Until next time, bye.
ART/WEBCOMIC
J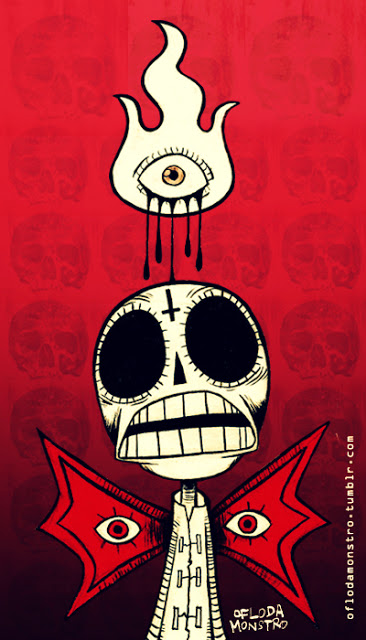 ust thought I'd give a shout out to my pal Ofloda Monstro.
I recently shared a table with him at the Latino Comic expo.  He's a great guy and a fantastic artist.
His work is awesome.  It's so fun and really appealing.  Very crazy, quirky stuff, full of imagination.
Go check out his blog.
Below is a link to one of his wacky comics.  It's so cool and odd. You really gotta check it out:
http://oflodadraw.blogspot.com/p/comics.html
For more comics and stories written by me: COMICS AND STORIES If you like what you read, please consider signing up to my rss feed.
I also have a store. Click Here and check it out.
Post this "Top Ten Superhero Animated TV Shows" image above on your blog/forum using following codes:
Website Code
Forum Code
Please Share this, if you like it: